First Steps to Immigration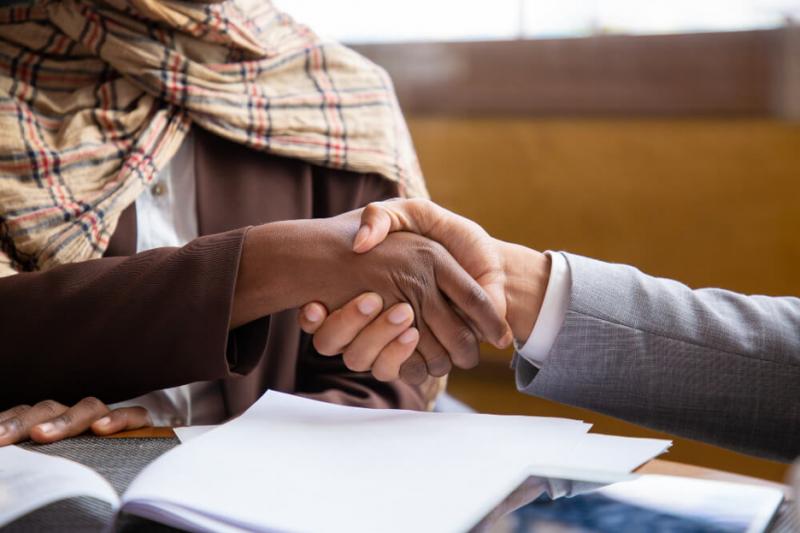 Lawful immigration to the United States is a complicated matter involving many different steps and procedures. To avoid making any costly errors, you should always have the guidance of an immigration lawyer from the start of the process. Begin today by consulting with a law firm that helps clients immigrate to the U.S.
What Documents Do You Need?
You will need to determine what type of immigration documents you need to seek. There are immigrant and nonimmigrant visas for employment purposes, and this applies to depend on how long you plan to stay in the United States. A nonimmigrant visa applies to temporary workers, while an immigrant visa is appropriate for those who want to work in the U.S. indefinitely.
You might also be seeking a visa and green card based on a close relationship with the family who are U.S. citizens or permanent residents. Always ensure that everyone wanting to immigrate seeks the proper status.
How Do You Apply for Immigration Benefits?
Next, you need to figure out how to apply for the immigration documents you need. There are different processes, depending on your purpose for immigration and where you are currently located. Generally, immigration applications go through the United States Citizenship and Immigration Services (USCIS) or a similar agency.
Other people might need to complete documentation to help with your immigration. For example, many people seeking employment-based visas must have a job offer from an employer that obtained labor certification from the Department of Labor. If you are seeking a green card based on family or marriage, the family member will need to complete the paperwork.
If you are outside the U.S. and seeking a green card, you might go through the consular processing procedures. On the other hand, if you are already lawfully in the U.S., you can seek an adjustment of status. There are different processes for each path to immigration.
Your First Step is to Call a Lawyer
Because knowing how to begin the immigration process is challenging, you should always start by consulting with an immigration lawyer. With our legal team on your side, you do not have to figure out how to navigate through the immigration system. We handle cases like yours every day, and we know where to start and how to ensure you follow the right procedures.
We assess your options and pursue the immigration benefits you need. You complete all necessary paperwork to ensure no errors delay your case - or even result in a denial. We approach each immigration case with resources and experience. We can help whether you need to begin the process or if you tried to handle your matter on your own and now realize you need legal help.
Experienced Immigration Attorney Understands the Law
An experienced immigration attorney will help you understand the law as it applies in your case, as they will thoroughly understand its application in the myriad of situations that affect those who have issues before the various agencies that enforce immigration law.
The right immigration lawyer should be your guide in smoothly navigating through the sometimes murky and often tedious immigration process. This can reduce time, expense, and stress for you or your family.
U.S. immigration laws are complicated, and some argue they rival only the tax code in terms of complexity. For this reason and more, when it comes to immigration matters, everyone needs a good immigration lawyer - from an individual seeking help with visa issues to multinational companies that also need help with their business immigration needs.
Even though any lawyer might be able to research and handle an immigration issue presented by a client, the better option is to have a lawyer who regularly handles or has a concentration of practice in immigration law.
Things an Immigration Lawyer Can Do For You
Paperwork Preparation and Filing. Obtaining benefits under U.S. immigration law requires filing a lot of complex forms, including applications, petitions, and supporting documentation. Incomplete documents filed with mistakes may not only result in denial of a benefit sought but, it will inevitably delay your case for months, if not years. For instance, an experienced lawyer at J. Sparks Law, PLLC, can help you file the right applications or petitions that are error-free and make sure you have all the information and needed supporting documentation to make it easy for an immigration officer to approve your case.
Legal Determinations. Before you file any paperwork with the appropriate immigration office, it is important to know what you are applying for. Check the requirements for your application or petition. An experienced immigration lawyer will conduct a thorough intake to fully understand your situation. The attorney will recommend a course of action to address your immigration needs. For example, if you are in the United States under a temporary visa that does not allow you to work, but you wish to change to a visa category that allows you to work, then the experienced immigration lawyer will discuss with you all your available options. They can then help you file the appropriate paperwork to change your status to either another temporary visa that allows you to work or an immigrant visa (green card) that is available if you meet the requirements.
Deportation Defense. When unfortunate circumstances happen and you have been placed in removal or deportation proceedings for some reason. A good immigration lawyer can mount a successful defense for you and prevent your deportation. Never assume that deportation is inevitable. There are often ways to fight for your valid immigration status in the U.S.
Speak with an Austin Immigration Law Attorney Today
If you have an immigration law need of any kind, contact J. Sparks Law, PLLC, today and schedule your initial consultation. Our immigration team is ready to help and provide advice on your immigration matter.
Author
Julie Sparks is a seasoned citizenship attorney of Legal Specialization in Immigration and Nationality Law, one of a few such attorneys in Texas. After 15 years of practice in this field, she has represented immigrants from more than 70 different countries.